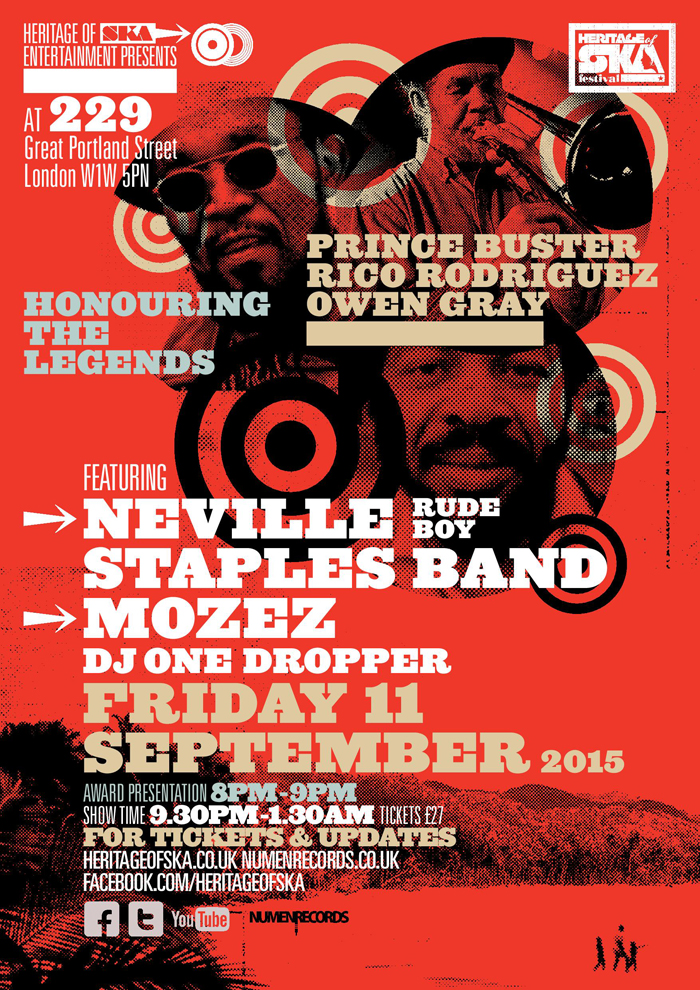 Heritage of Ska @229
Friday 11th September 2015– Venue 1
Honouring the Legends
This Awards and live music event is all about showing our respect and gratitude to 3 of the leading men who helped to establish Ska as one of the world's great dance music genres. A music form that has grown to become a global phenomenon. Because of their effort commitment and vision today the world is a better and more peaceful place for us all.
Ska gave birth to Rock Steady, Reggae, The Sound System, Dub, Toasting which became DJ-ing which became modern Rap or Hip Hop. Ska is still giving life to new genres like Two-tone, Punk Rock, and Dub Step. Ska is renowned to be the most harmonious of dance music genres and now pulls in the largest live music audiences across the world.
Thanks to Rico Rodriguez, Owen Gray, Prince Buster. Three of the pioneers that carried Ska from Jamaica to Europe and other parts of the world. We honour them for their services to humanity.
Doors – 7pm
Tickets – £27
BUY THE TICKETS HERE
VISIT THE WEBSITE HERE