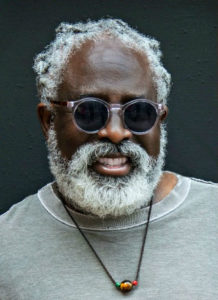 From the streets of Manchester in Jamaica, Michael Arkk at the age of 15 knew that music would be a very important part of his life.
Starting with his brothers he formed the Gospel group 'Channel of Praise', which fame took him to London (England) in the early nineties.
Performing on numerous stages across the UK and Europe Michael Arkk is known for his powerful delivery and exquisite sounding voice, a consummate performer.
Michael's style is a fusion of Gospel, Reggae, Ska and Soul.
Over the years Michael Arkk has worked with many illustrious writers, singers, and musicians such as Owen Grey, Mozez, Neville Staple of  The Specials, Ray Carless, Ricky Rankin, Tony White and Tom Quick.
Working with a number of producers and writers, Michael Arkk will be releasing his solo album 'Sweet Fire' in the spring 2017 on Numen Records.
His first single 'Special' will be out in February 2017.
The new single 'SPECIAL' TQ Remix is out now on Numen Records,  iTunes, Amazon, Spotify and all the leading online distributors.